(Click to Enlarge)
Straight Scoop Slide Insert
Used to extend the Heavy Duty Scoop slide about 2ft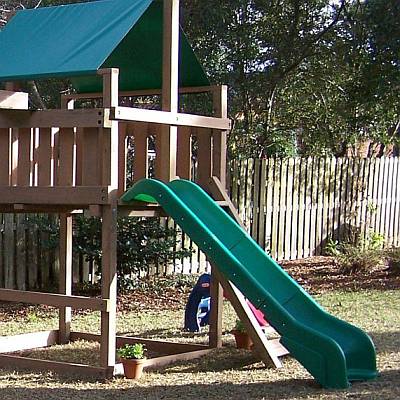 2ft Long insert that extends the length of the Heavy Duty Straight Scoop Slide by 2 more feet. This rotational molded scoop slide that can be shipped UPS. It has a 17" wide seat (inside dimension) and a 23" overall width. Weight limit: 300lbs. You can add as many as you wish.
If you are extendeng the length of an existing slide, the colors may not exactly match due to dye lot differnces and or weathered discoloration of existing slide.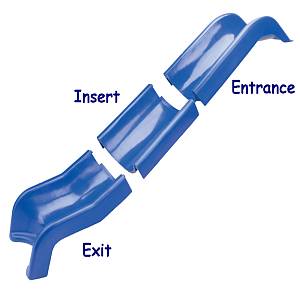 Enlarge Slide Schematic
2"x4" supports (not supplied) are needed under the handrails for support. Additional supports for slides over 12ft long may be required to maintain the 300lbs weight limit.
Grade: Light Commercial / Residential
Features:
Inside Width: 17 inches
Outside Width: 22 inches
Length: 2 feet
Weight Limit: 300lbs
All hardware included
THIS ITEM SHIPS AS OVERSIZED
1 Year Warranty
Sold Out ETA End of Nov 2017
Last Updated: 10/11/2017 01:18 PM - ID:3435