Outdoor Fans & Misting Fans
Customizable Ceiling and Standing Fans
Even in a shaded area, spending time outdoors on a sweltering day can send the most die hard outdoor lover looking for relief in an air conditioned home. Now, relief can be had outdoors with our Cooling Fans and Outdoor Misting Systems.
The Torrento Standing Fan is a unique and beautiful outdoor fan that can be placed in the center hole of a patio table. Sit and dine comfortably on your patio, deck, or covered porch while your Torrento fan spreads a cool and gentle breeze over you and your guests. If you prefer a traditional ceiling fan, we offer the lovely Belleria Outdoor Fan. Each fan has been approved to withstand all outdoor weather conditions including rain, heat, moisture, and wind.
Create a custom look for your Torrento Standing Fan or Belleria Ceiling Fan. Each fan comes in a variety of finishes, such as Aged Bronze or Textured Black, so you can select the finish that best coordinates with your existing decor. In addition, you have the freedom to choose from seven different styles of fan blades for your outdoor fan.
Read more about how Misting Fans can improve the quality of outdoor living and working in this informative article.
Visit our Blog to read about more Innovative Solutions and making the most of your Outdoor Living Spaces.
Please click on a product below for additional details and pricing information.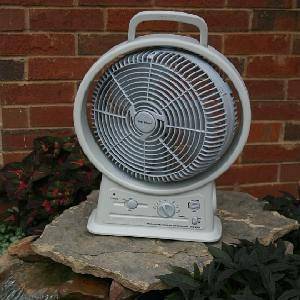 Last Updated: 11/13/2015 02:01 AM - ID:1297