Sun Shades and Exterior Window Shades
Window Sun Shades and Outdoor Roll-Up Window Shades
There's something for everyone in our wide selection of stylish Exterior Window Shades, Sun Shades, Shade Sails, Portable Coolaroo Canopies, and SunSetter Window Shades. Every model offers a variety of distinct features and details that will enhance your patio, deck, or outdoor spaces.
Coolaroo Exterior Window Shades are the ideal product for reducing temperatures within your home. Made from Coolaroo's unique knitted all weather fabric, these exterior window shades block up to 90% of the sun's UV rays, yet they still allow air to flow through. This breathable fabric not only significantly reduces temperatures behind the window shade, but still allows just the right amount of light transmission to ensure you can always see what's happening outside.
Only Coolaroo Shade Canopies feature Coolaroo's unique Commercial Grade knitted fabric specially designed to breathe and keep you cooler and more comfortable in hot weather. This state of the art material blocks up to 90% of the sun's harmful rays, yet it remains totally unaffected by moisture and natural temperature extremes. And because the Coolaroo fabric is knitted, not woven, it won't tear or fray.
The SunSetter EasyShade is a quality outdoor shade that looks as good as it works! It is the perfect solution when you want privacy, shade, and breeze protection. This handsome cream-colored vinyl shade will work beautifully on your porch, gazebo, pergola, or other outdoor structures and allow you to enjoy more quality time outdoors. Each shade comes with a 5 year warranty.
Read more about how Solar Shades can reduce home energy costs in this informative article.
Visit our Blog to learn more about Solar Window Shades and other Outdoor Shade Solutions.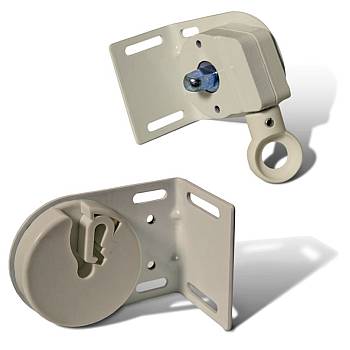 Last Updated: 07/30/2016 04:13 AM - ID:384