Sun Shade Mounting Hardware Kit - Loop Chain
Replacement hardware Select, Designer, or Premier Solar Shades by Coolaroo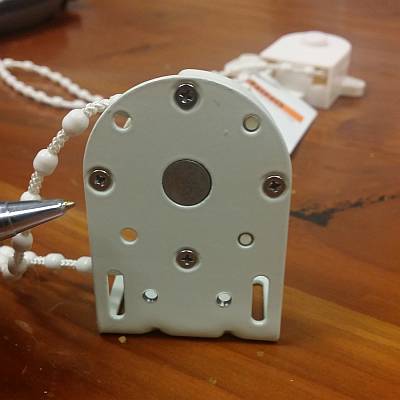 Can Turn for Left, Right or Ceiling Mount
This hardware mounting kit is designed to mount up most of Coolaroo's exterior solar shades. Specifically designed for their model Select, Premier, Designer and their Custom solar shades. This is for shades made prior to 2014. These can be used to convert 2014+ solar shades to prior continuous loop roll-up designs
Each Kit Includes:
(1) x Idle End unit
(1) x Corded Clutch unit
(1) x Tension Device with 42-in chain
(1) x screw and anchor pack
(2) x Tie Down Rings
Choose from colors of Cream, White, Black or Brown. It will come setup as a Right Side Mount by default. Clutch can be turned 90 degrees for a ceiling mount or 180 degrees for a left side mount by removing 4 little screws, turning it, then put back in those screws.
Last Updated: 01/06/2021 02:11 PM - ID:6687