Paraflex In Ground Base Kit
For Mounting Paraflex Side Post Umbrellas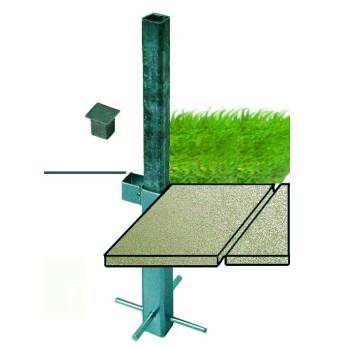 Click to Enlarge
The Paraflex In Ground Fitting is for mounting the Single/Double Pole or Telescopic Pole into the ground or submerging into new concrete.
The In Ground Base Kit consists of 3 parts; (1) underground section to be concreted, (2) top section to mount the pole over and (3) cover up cap useful during the off season. Remove the top section to eliminate tripping hazard and cover the hole with the cover cap.
The In Ground Base Fitting is recommended for commercial applications and permanent placement for your Paraflex Side Post Umbrella. Umbrella is easily removed when not in use as is the top section of the base. Secure your investment with an In Ground Base Kit.
Last Updated: 02/02/2023 04:42 PM - ID:2607