Swing Set Kits for Wood Playsets that are EASY to build in your Backyard
DIY Wooden Swingset plans you can Build in a single weekend.
Our Wooden Swing Set Kits and Playset Kits and Plans provide you with perfect Do-It-Yourself projects that are SUPER EASY to build even with little or no carpentry skills. The result is a professional, SAFE, yet economical, playset that will satisfy your kids' needs for many years to come. Our goal is to help parents afford top quality playground equipment that is ROCK SOLID and SAFE, so the whole gang can swing and play on it.
Swing set kits will bring family fun and excitement into your backyard. You supply the wood, we'll supply the Swing Set Plans and Hardware Kits!
A THUMBS UP!!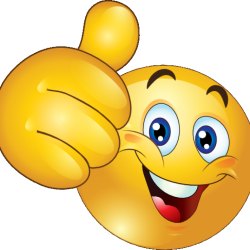 Given our Swing Set Kits / Plans by Popular Mechanics Magazine
(Details Below)
Features of our Swing Set Kits, DIY Wood Playset Plans:
Every wooden swing set kit is professionally engineered and designed
Extra wide ladder steps (2x6's vs. dowels or 2x4 lumber)
Solid 4x4 framing with all bolt and screw construction - no nails to work loose
Hot-Dipped Galvanized hardware for superior outdoor rust and corrosion protection in the structural hardware. Some hardware zinc plated for longevity when metal on metal. Every Nut, Screw, Bolt, Washer, & Lag included. No additional hardware required.
Recessed / countersunk holes to hide bolt heads & nuts and give your playset that professional look
Non-metal components are made from high impact resistant polymers, plastics, and marine grade vinyl
Easy to read and follow 3D illustrated step-by-step plans
'Safe Activity-Zones' - no-overlapping play areas that can lead to injuries
Meets or exceeds every ASTM (American Society for Testing Materials) guideline for Backyard Swing Sets and Playsets
Swing beam brackets (7 gauge steel tested to 20,000lbs)
Commercial Grade Iron-Ductile swing hangers with 4 bolts per swing
Spring clips for easy removal and height adjustment of each swing apparatus
Heavy duty swing belts, buckets, trapeze bars, etc. each with plastisol coated chains for pinch free fingers
Easy to customize with other swing set accessories like tire swings, monkey bars, rock climbing walls, plan size changes and much more.
Slides sold separately.
Swing Set Lumber Sizes

Nominal Size
Actual Size
2x4
1-1/2in x 3-1/2in
2x6
1-1/2in x 5-1/2in
4x4
3-1/2in x 3-1/2in
4x6
3-1/2in x 5-1/2in
WOOD IS NOT INCLUDED. All kits include the heavy gauge bolts, screws, lags, nuts, washers, swings, swing-hangers, A-Frame brackets, etc., plus an easy to read set of 3D illustrated step-by-step playset plans. Only standard nominal sized lumber is needed (2x4's, 4x4's, 2x6's, etc. ), available at any local home improvement center or lumber yard. Actual dimension of lumber are smaller.
Customize your playset to be exactly how your kids want it to be. Easily change the height of the fort. Change the number of swing positions. Any swing set kits can be quickly modified and there are many add on component options that you can install now or add to your swing set kit at any time in the future as your children grow.
All of our kit designs, or add on play componenets, meet or exceed the residential playground safety standards set by the American Society of Testing Materials (ASTM) and Consumer Product Safety Commission (CPSC).
Last Updated: 12/06/2023 01:03 AM - ID:434