Fake Rock Covers are Decorative Artificial Landscaping Faux Rocks
Use Decorative Rocks to Cover Panel Outlets, Wells & Irrigation Pipes, Cable boxes & more
Do you have something to hide? Do you need a decorative artificial landscaping rocks or large boulders? BackyardCity.com has the solution.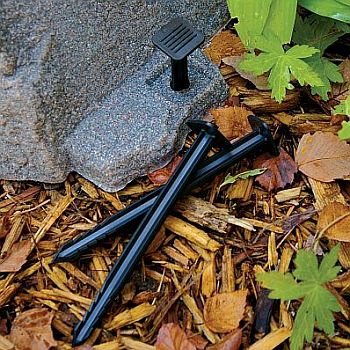 These Decorative Artificial Landscaping Rocks or Boulders from DekoRRa Products provide a decorative means for covering any unsightly items in your yard, including centrifugal pumps, backflow assemblies, electrical transformers, pump systems, well/septic systems and cable boxes. These top quality Mock Rock™ covers are made with an all-new textured material called RealRock™. The gritty, tough, and variegated rock-like surface is astonishingly realistic and blends in with other natural textures.
With RealRock™, not only do you achieve an incredibly realistic rock look, but also unmatched longevity in virtually any climate. Its commercial grade construction stands up to the elements, and since the color and texture are part of the material rather than painted on, you will enjoy these great looking enclosures for many years.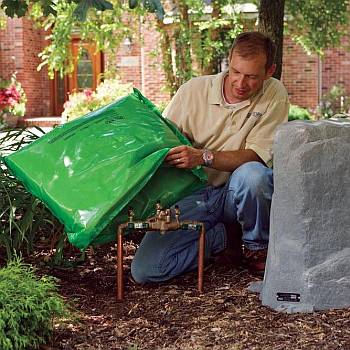 Landscaping with actual real stone rocks or boulders is quite difficult. They are heavy, expensive and awkward to move. Our decorative landscape boulders for garden are so much easier to move, easy to install, and cost-effective. So realistic you will never notice that they are hiding anything because they seamlessly blend into your landscape.
Faux rock covers are light weight and constructed of recycled materials. Heavy duty ground stakes are included to keep your rock enclosure secure. Available in several sizes and two colors: Fieldstone/Gray and Riverbed/Brown. An insulation pouch is available on several models as an option to protect water pipes during the winter. Made in the U.S.A. with 100% Recycled materials.
How to measure for your Artificial Rock
Last Updated: 09/16/2023 10:33 AM - ID:2821