Commercial 95 Shade Cloth
Available by the Linear Yard, by the Roll, and in Custom Sizes
Commercial 95 Shade Cloth is a high density polyethylene knitted fabric that is backed by a 10 year warranty against UV breakdown. This state-of-the-art material blocks up to 95% of the sun's harmful UV rays while allowing air to circulate and keeping the environment underneath much cooler. This fabric is unaffected by moisture and natural temperature extremes. And, because Commercial 95 fabric is knitted, not woven, it will not tear or fray.
Commercial 95 material itself is waterproof and will not absorb moisture. It is also a mesh material and water will pass through the fabric.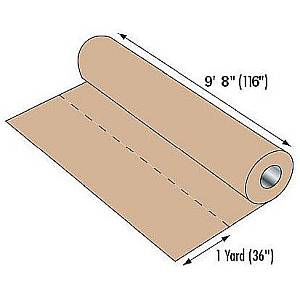 Shade Cloth by the Linear Yard
We offer Commercial 95 shade fabric by the linear yard, by the roll, or in custom sizes. Ordering it by the linear yard or by the roll is recommended if you have a large project, but it also allows you to cut the fabric to your own specific dimensions. Alternatively, we can create a custom shade cloth panel based on measurements you provide to us.
Linear Yard: A linear yard is approximately 9 feet 10 inches wide by 3 feet long. 1 inch on both sides of the fabric are not uniform with the rest of the fabric. Thus about 9'8" is the usable uniform width.
Full Roll: The current full roll size is 3 meters wide by 40 meters long, or about 9 feet 10 inches wide by approximately 131.2 feet long.
Customized most any Sewn Sizes: See last picture at very bottom of page.
Shade cloth has many uses and offers protection from the sun in a variety of ways. Shade cloth is perfect for covering pergolas, entry ways, gazebos, porches, carport structures, dog kennels, or gardens. It can also be used as a shade for livestock, or as a privacy fence.
Please note: Orders placed for Commercial 95 shade fabric by the linear yard must be for at least 3 linear yards. Ships to the USA only!!!
Price: $45.00
Sale Price: $30.00
Last Updated: 02/02/2023 04:38 PM - ID:2596