Eco Outdoor Cushion Bag
Eco Friendly Protective Cover for Patio Furniture Covers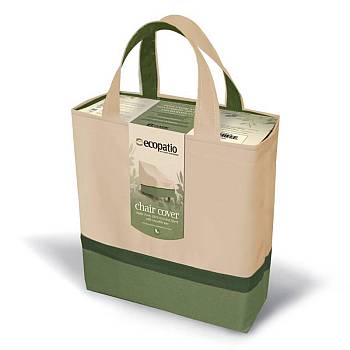 Eco Tote Bag
Protect your outdoor furniture cushions with a new collection of patio furniture covers made with eco-friendly fabric. The Eco patio covers provide excellent performance and upscale style at a very affordable price. These beautiful covers will appeal to all who have a growing concern about the environment and the need to recycle. The high performance fabric used for these covers are made from 100% post consumer recycled fibers with PVC free coating. The interlocking seams add strength and durability so the fabric will not crack due to cold weather and the Pebble, Cypress and Sage color combination will fit into most any outdoor area
The Eco Covers come in an attractive tote bag package that uses up to 49% less material than a box and is printed with soy inks on recyclable material containing recycled fibers. The Eco Covers come with air vents to reduce inside condensation and lofting due to windy days and the handles make these covers easy to fit and remove. Secure straps wrap around legs to secure your cover and keep it in place. Go Green and keep all of your cherished patio furniture, BBQ grills and outdoor accessories protected and looking like new.
Eco Fabric Colors
Eco Friendly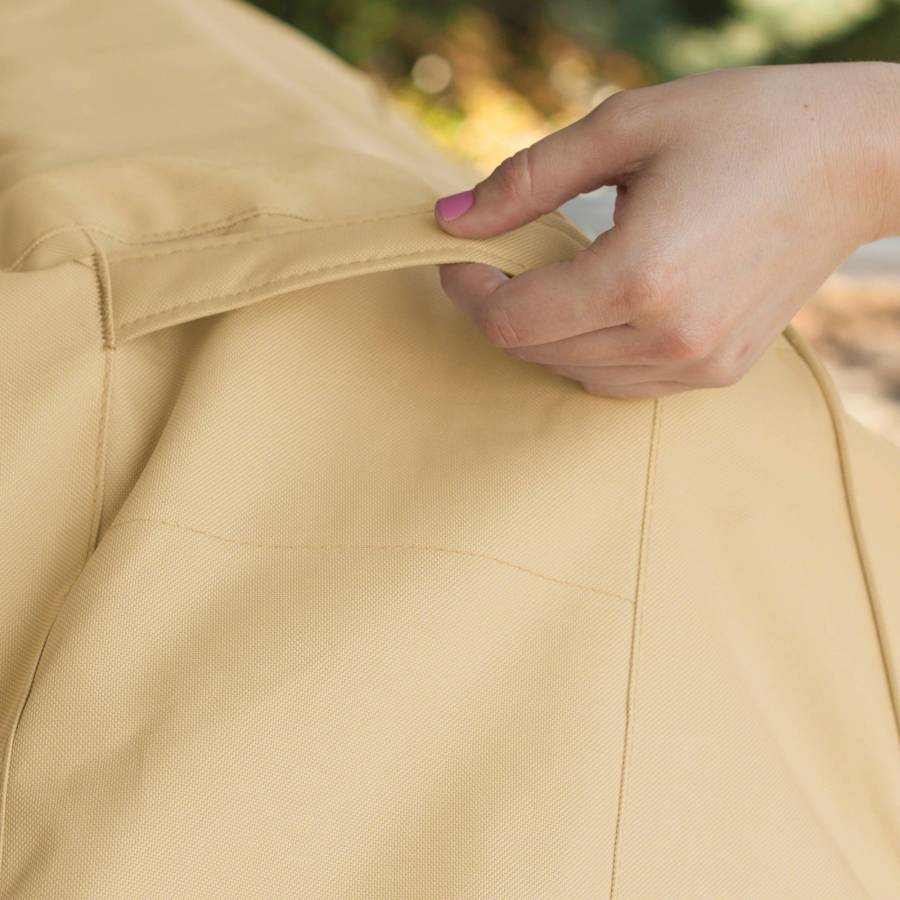 Padded Handles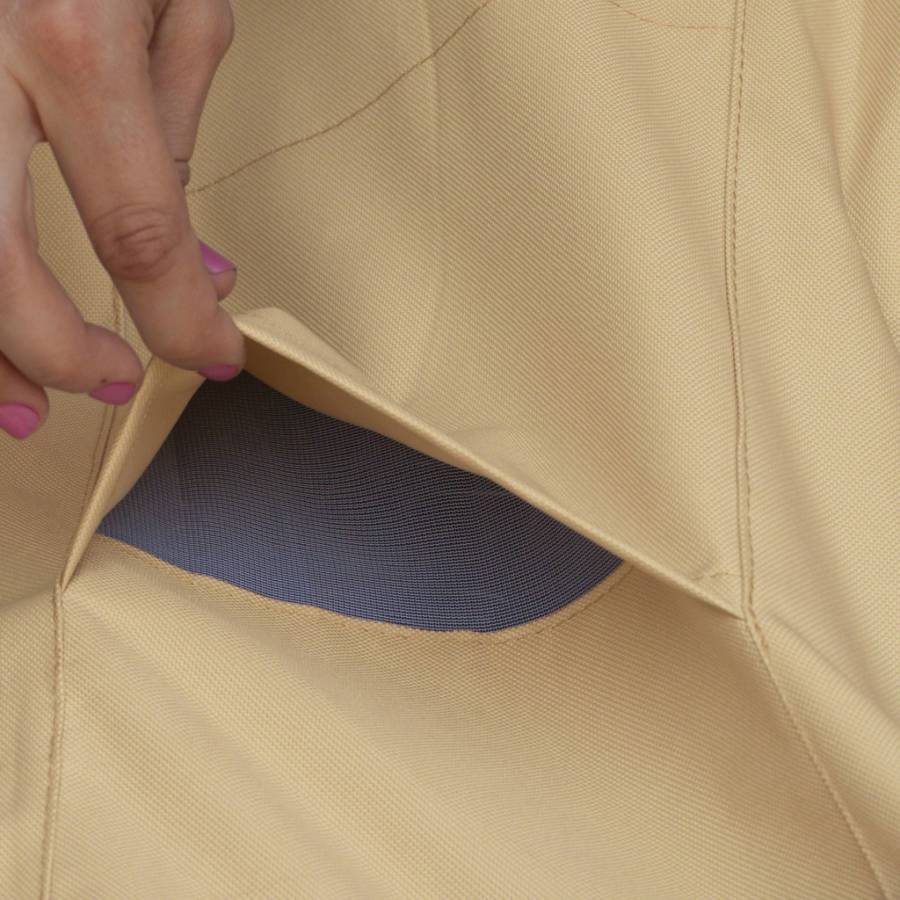 Air Vents
Features of Eco Cushion Bag
Holds 4 Chair or Bench Cushions or 2 Chaise Lounge Cushions
Color: Pebble, Sage and Cyprus
High-performance fabric made from 100% post consumer recycled fibers and a coating that is PVC free backing
Tough interlocking seams add strength and durability
Special treatments ensure fabric won't crack in cold weather
Zippered Closure
Handles for easy moving
Three year warranty


This item has been discontinued. We apologize for any inconvenience.
Last Updated: 02/02/2023 04:30 PM - ID:4896