Replacement Outdoor Lamp Shade Covers
Replacement Sunbrella Fabric Covers for Patio Living Concepts Outdoor Lamps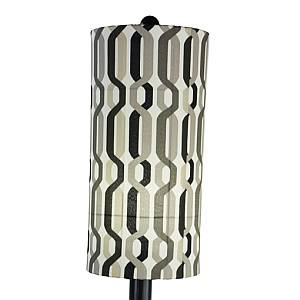 Cylinder Outdoor Shade Cover
Replacement Outdoor Lamp Shade Covers perfectly complements any Patio Living Concepts outdoor lamp. These lamp shade covers are made from Sunbrella Fabric. Elastic holds the cover on the wire frame. It is an excellent way to extend the look of your lamp that is kept on your patio, porch, or in the backyard. They are available in multiple colors.
Sunbrella fabric lampshade covers are the fashionable, functional solution for weatherproof outdoor products. Sunbrella is made from 100% solution died acrylic fiber, which provides unsurpassed color brightness and weatherability. These lampshade covers wash easily and resist soil and mildew. Sunbrella is the perfect fabric for outdoor lampshade applications.
NOTE: Styles 62, 63 & 64 are not available on trapezoid shades due to vertical pattern on fabric.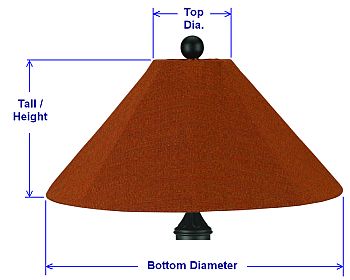 Replacement Fabric Shade Cover Sizes
Large Trapazoid: 6.5in Top Diameter, 25in Bottom Diameter, 11.5in Tall
Medium Trapazoid: 7.5in Top Diameter, 20in Bottom Diameter, 11.5in Tall
Small Trapazoid: 6in Top Diameter, 14in Bottom Diameter, 9.5in Tall
Cylinder: 10in Diameter, 20.5in Tall
PatioGlo covers coming soon
Features of Replacement Shade Covers
Outdoor lamp shade cover (frame not included)
Sunbrella 100% Solution died acrylic fiber
Wash easily and resists soil mildew, Rot, excessive Fading
1 Year Full by the manufacturer, Patio Living Concepts. - 8 Year on Sunbrella Fabric for Rot
Last Updated: 05/09/2023 11:26 PM - ID:6719