(Click for Larger View)
Heavy Duty Scoop Slide
Swingset - Playset - Fort Accessory
Waveless Heavy Duty straight scoop slide. New rotational molded scoop slide that can be shipped UPS. The entrance and exit sections are 3 ft. long with a 17 inch wide seat and a 23 inch overall width. Additional 2 ft. inserts can be added to make the slide 8ft, 10ft, 12ft or longer. The optimal length of the slide is usally double the height of the deck it is being attached. EX: 7ft deck needs a 14ft long slide.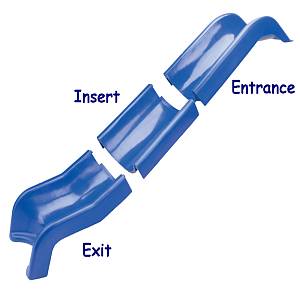 Click to Enlarge
Two wooden supports of 2x4's or 2x6's (not supplied) are needed under the handrails for support. Additional bracing may be required for lengths greater than 12ft long.
The additions of the recommended wood bracings, the strong thicker walls, and the higher tip over resistant sides of the scoop, give a higher degree of safety than those regular straight slides sold by big box stores. Who wants to see the slide buckle when two 75lbs+ kids (8+ year olds) slide down at the same time? Designed in smaller sections to reduce shipping costs without reducing typical glide experience for the children.
Heavy Duty Scoop Slide Instructions
Slide Length*
Deck Height
Price
Sale Price
6 feet
3 feet
$370.00
$245.95
8 feet
4 feet
$440.00
$315.00
10 feet
5 feet
$559.00
$415.00
12 feet
6 feet
$630.00
$475.00
14 feet
7 feet
$748.00
$575.00
16 feet
8 feet
$819.00
$635.00
18 feet
9 feet
$890.00
$695.00
20 feet
10 feet
$1007.00
$795.00
22 feet
11 feet
$1078.00
$855.00
24 feet
12 feet
$1147.95
$924.95
* Length of slide is approximate
Manufacturer is having an issue with the molds. They are looking for a new mold manufacturer. EVERY COLOR IS NO LONGER IN STOCK & THERE IS CURRENTLY NO ESTIMATED DATE OF ARRIVAL. Keeo checking this page for any changes.
Features:
Requires (2) minimum 2" x 4" s for side supports Wood not included.
Reversed tongue and groove design virtually eliminates visible seam.
Rigid polyethylene molded construction.
300 lbs recommended weight limit for 6' to 12' slides.
*Longer slides may require additional bracing to maintain weight limit.
All hardware included.
Easy to follow one page instructions.
Assembles in about 30 minutes
Sold Out NO ETA IS KNOWN DUE TO PLASTIC MOLD ISSUE.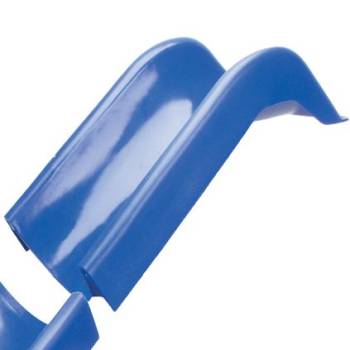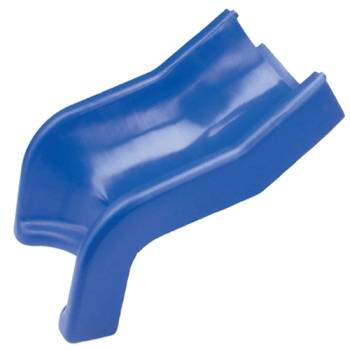 Last Updated: 08/02/2017 02:35 AM - ID:320