Fabric Choices for FIM Umbrellas
Sunbrella Fabrics Swatches
Sunbrella's world famous brand of outdoor fabrics make life easy. Most are Fade-resistant, stain-resistant and livable. Sunbrella's fabrics are worry-free and incredibly long lasting. From the bright sun to greasy meatballs, Sunbrella fabrics are tough enough to withstand the extremes of Mother Nature along with all the little accidents that come from everyday living. Sunbrella's rich fabrics will remain beautiful summer after summer, spill after spill. Indoors or outdoors, Sunbrella fabrics are versatile. Whenever you need the best quality outdoor fabric for your awning, furniture or umbrella, Sunbrella fabrics can make it happen with quality style and flare. Sunbrella fabrics are durable, beautiful and comfortable. 3 Year Warranty.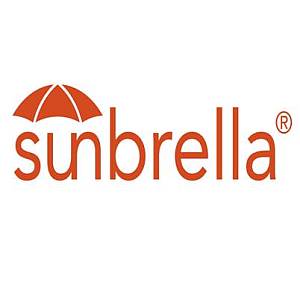 Sunbrella "B" Fabric Styles & Colors
Click on a color swatch below to enlarge the swatch you are interested in
Disclaimer: We have made every effort to provide fabric Images that closely represent the fabric colors and patterns. However, due to all the possible variants -- light source, monitor quality, computer animation, etc. -- we cannot guarantee that the fabric Images accurately represent the true fabric colors. Please take this into consideration if you are trying to color match materials.
Last Updated: 02/09/2018 01:57 PM - ID:1960