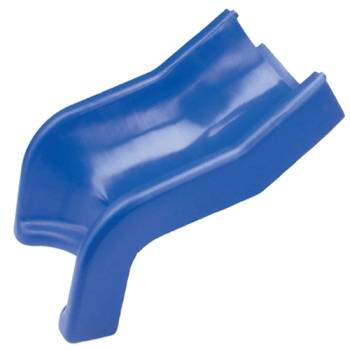 (Click to Enlarge)
Scoop Slide Exit Section of Heavy Duty Scoop Slide
Replacement slide part
This is the EXIT or bottom section of the Straight Scoop Slide - Heavy Duty. It is to be mounted to the deck of the fort or treehouse..
It is 3 feet long, 17 inches wide seat (inside dimension) and 23 inches outside dimension width. .
Rotationaly molded PVC with Weight Limit: 300lbs when properly supported.
Features:
Inside Width: 17 inches
Outside Width: 23 inches
Length: 3 feet
Weight Limit: 300lbs
All hardware included
Ships as OVERSIZED
1 Year Warranty
Sold Out ETA End of Nov 2017
Last Updated: 10/11/2017 01:18 PM - ID:6684